The Ultimate Guide to Trust Badges for Websites
You've done the hard job.
You've attracted people to your site.
They've read your copy. And they're convinced your product is the one.
They should now be itching to click the buy button.
Well, not so fast, cowboy!
This is the internet we're talking about. And in this world, trust is the most important thing.
This point when the person is about to turn from a passive reader to an active customer is a delicate stage.
It's when trust issues arise. When anxiety kicks in. When doubt cripples the brain.
And if you want your target customer to click that buy button, it's your job to nip anxiety in the bud.
There are many ways to do this:
Brand mentions.
Influencer recommendations.
But one of the easiest ways you can promote trust is by using trust badges or trust seals.
Put them at points where anxiety might kick in, like your product pages or near the buy button. That's how you prevent the tragedy of a warm lead who decides against it and proceeds to click the back button instead.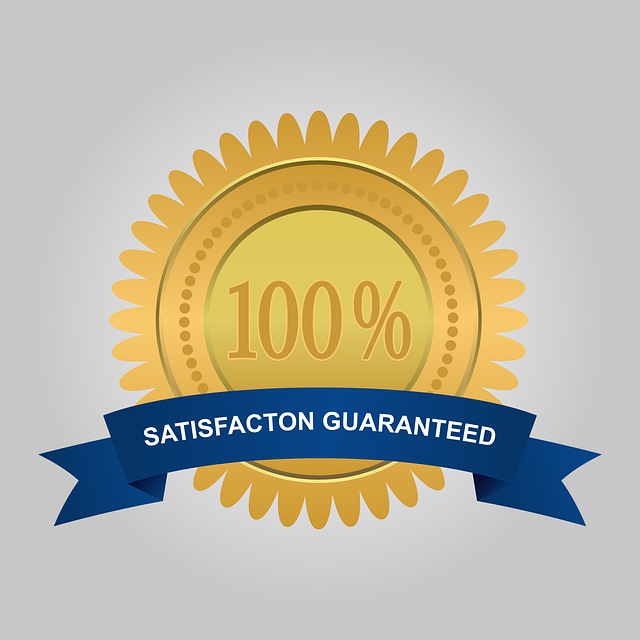 What gives website trust badges this power to change minds?
Trust badges are third party endorsements that vouch for your site's security and trustworthiness.
Here's the thing.
Your customers buy online with trepidation. Not only are they on the lookout for the best product for their needs. They also have to figure out if they're buying it from a business they can trust.
Will you deliver the exact item you say on your product page? Is your website secure? Can they trust you with their personal information? Will they get their money back if they return the item?
These are questions that linger in the back of your customer's mind. Waiting to influence their decisions. Unless you do something about it first.
The truth of the matter is that they just want to get on with their lives and make the process as quick as possible.
So when you have trust badges on your site, you allow them to take a shortcut.
They now have third-party endorsements from a credible outside entity that they can trust your site.
And when they see this, they become more likely to buy.
But where and how do you get these trust seals?
Well, today, I'll show you exactly that.
====What we're going to talk about today===
=========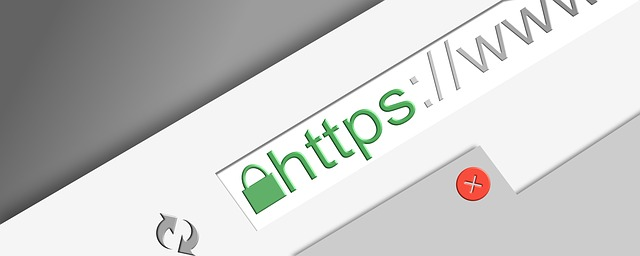 Trust badges resource: where to get a few trust badges for your website
First things first.
Don't just slap any trust badge on your site expecting your customers to magically trust you.
It doesn't work that way.
It's an element that will only work when everything else is in place.
Things have to be built one on top of the other to make the best of what trust badges can do for your site.
This means:
The copy addresses your customer's emotions.
The reviews and testimonials perfectly accentuate the benefits of buying your product.
In short, convince him that he's on the right page and staring at the right product.
Done that?
Now add a trust badge to calm any anxious thoughts.
And he becomes more likely to convert.
Here are the places to get trust badges from. Bookmark this page for future reference.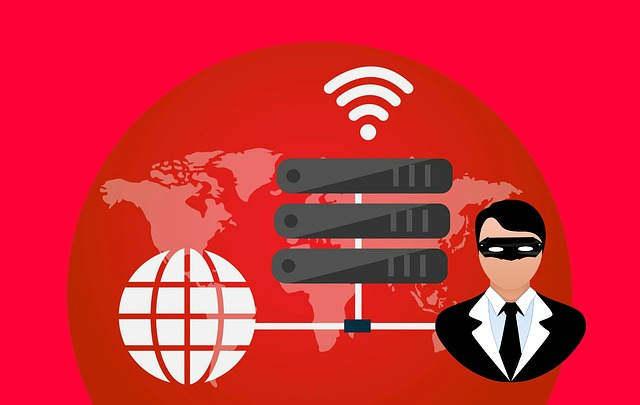 Guaranteed Safe Checkout Trust Badges
Most of these badges cost money. With these, you pay a third party company to regularly and continuously check your website's credibility and security.
The best places to put them on are on product pages or under the call to action button.
Think about the customer. At what point during the process is he going to be most anxious about his personal information's privacy or his credit card's security? Put these badges at these points of high tension.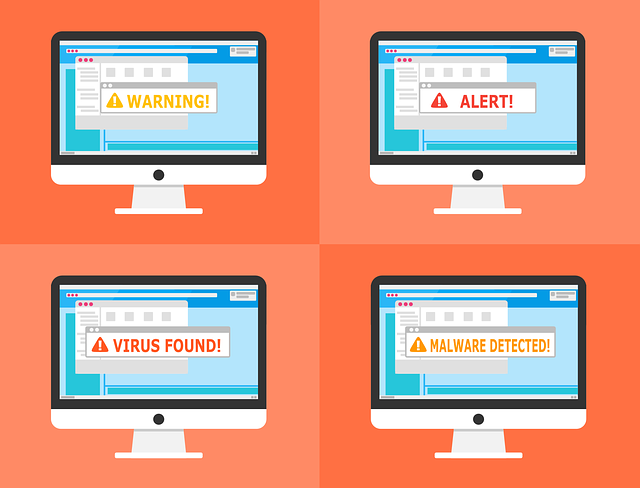 Norton Trust Badges Powered by Digicert
In a Baymard study in 2013, Norton trust badges came out on top as the badge that gave the most sense of consumer trust.
This is all well and good. But it's not the cheapest trust badge option. It's worth buying, however, if the ROI is justifiable.
About Norton Trust Badge
The Norton trust badge used to say, Powered by Symantec. Since it was acquired by Digicert in 2017, the badge now bears the Digicert name.
To get the Norton trust badge, do this:
Buy the Digicert TLS/SSL certificate here.
Install the Norton seal on your site. Click here for installation instructions
Mcafee Trust Badges
GoinFlow in their trust badge research found that McAfee Secure increases conversions. They've consistently found that the absence of a McAfee badge decreases conversions and its' presence increases it.
Here's a chart of one of the sites they tested it on.
The McAfee secure trust badge is free for the first 500 visitors of your site. After that, you will need to upgrade to the McAfee Secure Certification Pro.
Here's what you get with a McAfee Pro certification
Where and how to get it:
Note that the cost of a McAfee certification depends on the number of site visitors per month. Click here to know how much it costs for your website.
SSL Secure Site Seal
If you don't have an SSL security yet, do it now. Many hosting companies offer this free so there's no reason for you not to have it.
Depending on which SSL certificate you have, you'll be entitled to put a site seal from that company online.
These seals certify your website's SSL security and ensure that transactions are all encrypted. There are a few of these online. Check with your hosting company to see if they offer SSL protection with hosting for your own website.
Here are some SSL certificate providers you might want to consider buying from.
Get Comodo Site Seal & Trust Badge
Buy the Comodo site seal here. The certificate starts at $88.
Go to this page and copy the code you need to add the seal to your site.
Trustlock SSL Verified Secure Trust Badge
Trustlock has three different site badges. You can buy them separately depending on your needs but you can also buy all three for $20/month
Each badge costs $9. Choose from either a business verification, privacy safe verification or an SSL secure verification.
Trustlock has a 30-day money back guarantee. If you don't increase sales within 30 days, you get your money back.
Where and how to get it: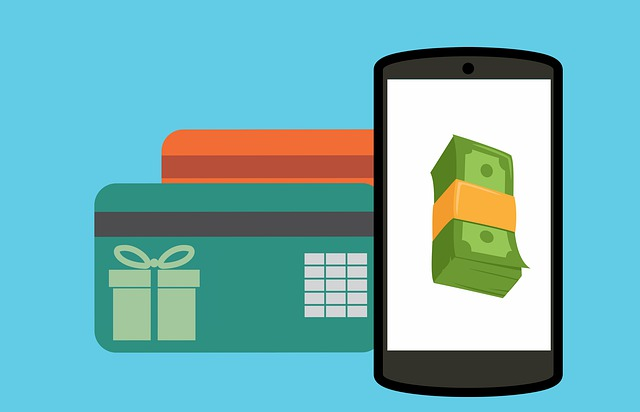 Use Payment gateways logos as website trust seals on your ecommerce store
If you accept payments on your online store, then having the logo of the payment gateway you use is also a legitimate trust badge that increases trust.
They're cost-effective and quicker to add to your online store.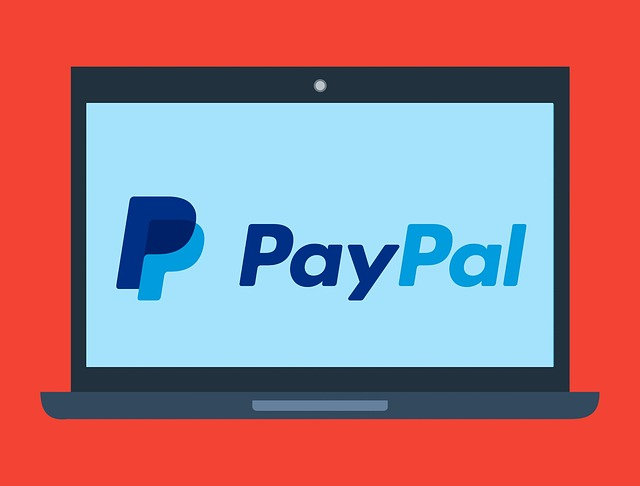 Using Paypal badges to increase trust with online shoppers
One of the most recognized payment gateways, the Paypal certified logo is the most recognizable and trusted brand.
In fact, in ConversionXL's study on trust seals, Paypal came out to be the most trusted brand for online payments making it a highly trusted safe checkout badge. You should display this on the cart or checkout page or your ecommerce sites to boost online purchases.
Stripe Trust Badges
If you accept Stripe payments, display the Powered by Stripe badge on your cart and checkout pages to instill trust and reduce shopping cart abandonment.
Here's where you get the logo kit.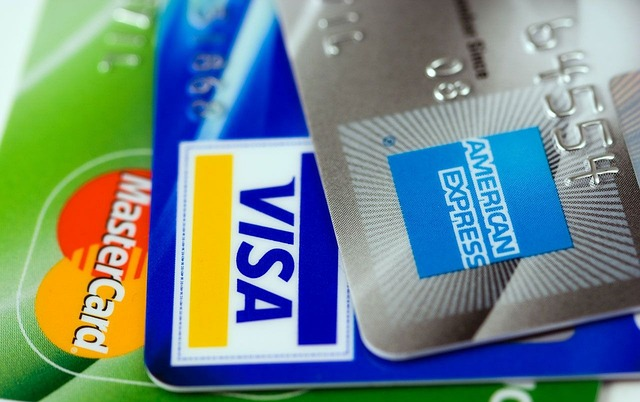 Accepted Credit Cards
Alternatively, you can also include logos of credit cards you accept.
Whenever you use these logos, take note that there are brand guidelines on how to properly use them.
Other Types of Trust Badges
Trust badges are not just limited to SSL and other secure site certifications. But you can also increase trust by showing visitors that they have nothing to lose if they buy from you.
How do you do this?
By reassuring them with these types of trust badges:
Return guarantees trust badges

Shopping online can be intimidating, but with return guarantee badges prominently displayed on retailers' and e-commerce sites' pages, customers are reassured that their satisfaction is guaranteed. These trust badges ensures shoppers the retailer's commitment to providing a satisfactory experience; if they're not satisfied – no problem! They may simply take advantage of assured returns offered by these businesses.

Easy product returns trust badges

Trust badges serve as an assurance to customers that buying from a retailer or e-commerce site is worry-free. They give shoppers the confidence of knowing they can return products without any issues, should there ever be a need for it. This reassurance helps build trust and encourages customer loyalty by increasing their likelihood of making purchases – with no added stress around product returns! Plus, contact info and links are included just in case extra help or advice is needed along the way.

Free Shipping badges

Free shipping trust badges serve as a powerful enticement for customers to purchase from your online store. These labels and visuals can be displayed on website homepages, product pages, or checkout screens – reminding consumers that no additional charges will apply when they place an order. Not only does this encourage shoppers to make the final decision quicker; but it also reduces cart abandonment rates significantly by removing one of the key factors contributing to second-guessing their purchases: extra fees like shipping costs!

Money back guarantee badge

Customers want to feel secure when making a purchase, and money back guarantee badges provide just that.

Retailers or ecommerce sites can display these visual cues on their website, product page, or checkout page – reassuring customers shopping with them of the option for a full refund should they not be satisfied with the product upon delivery.

These trustworthiness-building symbols are designed to give shoppers peace of mind knowing that there is an explicit policy in place offering returns within reason; ultimately allowing consumers more confidence as they complete their transaction.

Accepted Payment badges

Payment badges are important components of any retail or e-commerce website, allowing customers to quickly and easily identify which accepted payment badges are availabls. These informative visual elements showcase recognizable logos like Visa, Mastercard, American Express and more – giving shoppers the convenient confidence that they will have multiple options available to them when checking out. Ultimately increasing customer satisfaction whilst boosting potential sales for retailers.

Checkout page trust badges

Strengthen your customers' sense of security with trust badges prominently displayed on the checkout page. Show that you take their privacy seriously with a secure checkout badge, offer reassurance through money-back guarantee badges and payment acceptance badging; even independent certifications to endorse your eCommerce site's safety and reliability – all backed up by customer service contact information for further anecdotal support!

Accredited business trust badges

Earn customers' trust and increase conversions with accredited business badges. As an indicator of a retailer or e-commerce site's legitimacy, these labels help build customer confidence in online businesses by showcasing that they have been independently verified as trustworthy through organizations such as the Better Business Bureau (BBB). Displayed prominently on websites, product pages, or checkout pages – featuring both accrediting organization logos and easy links to view each business's profile – it is clear why having one of these trusted seals inspires long-term loyalty from shoppers all over the world.

Safe Checkout badges

Customers can be confident that their personal and financial information is protected when they make a purchase from your e-commerce site, thanks to encryption technology enabled by Safe Checkout Badges. These badges build trust with customers by providing visual reminders such as secure padlock icons or "https" in the website URL, sometimes including certifications like McAfee Secure or Norton Secured for added assurance of security measures taken at checkout.

Stripe logos

Displaying Stripe logos on an online store can ensure customers that their purchase experience will be safe, secure, and streamlined. With its renowned brand recognition in the payment industry and commitment to PCI compliance measures, using Stripe demonstrates a strong focus on customer satisfaction with reliable security assurance & user-friendly features.

Best price guarantee trust badges

Customers can enjoy confidence-boosting savings when shopping at stores offering a Best Price Guarantee Trust Badge. This trust badge is an assurance that buyers will receive the best deal possible, allowing them to make purchase decisions with increased security and peace of mind – resulting in boosted revenue for retailers looking to maximize customer satisfaction!

With a best price guarantee, customers are empowered to make informed shopping decisions with the confidence that their needs will be met. This can lead to increased sales for stores and repeat business from loyal customers who know they're valued by an establishment willing to match prices elsewhere.

Trust badges are invaluable for businesses, creating a sense of security and encouraging customer loyalty. By communicating the best price guarantee to customers, companies can build trust while increasing their likelihood of making a sale.
Here are some trust badges you can use for these.
Whatever design or color you want, be it black and white trust badges or gray trust badges, you'll find the image or vector you need in one of these three sites.
Trustlock has a lot of free downloadable trust badges that you can use on your sites.
You can use these trust badges for free with a Trustlock subscription. If you don't have a subscription, they require a link back.
Convertful offers 60 free trust badges. You'll need to give them your email and subscribe to their marketing materials. Then you can download their free trust badges for personal and commercial use. The trust badges are on a Creative Commons Attribution-ShareAlike 4.0 International License.
Choose the free trust badge that's perfect for your website's theme with the many vector icons available from Freepik.
You can use Freepik graphics for free with attribution. But with a premium subscription at $9.99/month, you can use them freely on all your commercial projects.
Resources: Adding Trust Badges to Your Site
Here are some tutorials to help you add trust badges to your site. This one's for Shopify and WordPress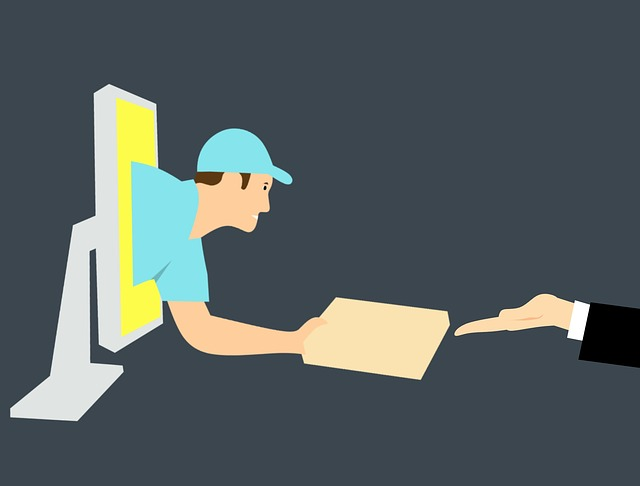 How to add trust badges to Shopify
The easiest way to add a trust badge to Shopify is by using an App. Here's how it works:
As you can see, the Free trust badge by Hektor Commerce gives you a good start.
The basic free trust badges are sufficient but if you want extra features like custom css and easy drag and drop features, it will cost you $9.99/month.
A more advanced method to add a trust badge to your Shopify store is by tweaking your theme's code.
Here's a quick tutorial on how to do that.
First, you will need to have the trust badges you need for the site such as the payment gateway or SSL certificate icons in one image.
Then go to your Shopify store and upload the trust badge image files: Settings>files
Now comes the tricky bit. If you're not familiar with code, I suggest hiring a Shopify expert to add it in.

Click Store on the menu.
Looking at your current theme, click actions >edit code
Open the Product template file. Sections>Product template
Find the words Add to Cart in that code. Use Control+F/Command+F to quickly find it.
Add in the trust badge image URL under the Add to cart button

Click Save
Shopify resources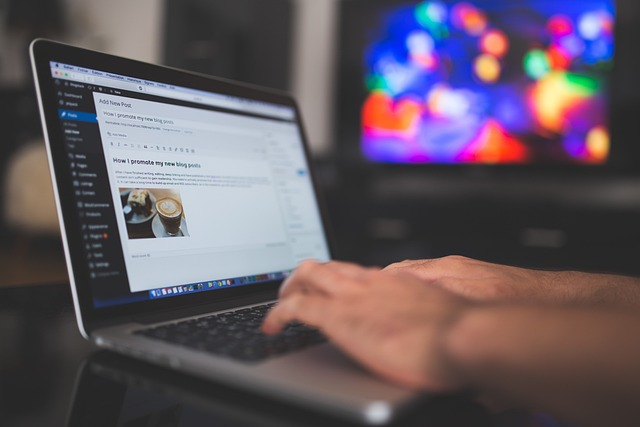 How to add WordPress Trust badges
Like a lot of things with WordPress, using a plugin is the quickest and easiest way to add trust badges. But you can also easily add it to the functions.php file.
Here's the code to help you add trust badges below the Add to cart button.
Resources:
Conclusion
So there you have it.
Everything you need to know to put trust badges on your site.
But as well as putting this into action, bear in mind that a trust badge is only one of the ways to increase trust in your site.
If you really want to increase conversions, don't solely depend on a trust badge to magically do the hard work. You'll also need to sell the perfect product to the right people.
And as usual, at the risk of sounding like a broken record, always test it. You never know which trust badges your target customers respond to best.