Conversion Rate Optimization Services
Partner with our team of conversion optimization experts
to design a campaign tailored to your business goals.
What our clients are saying;
"The recommendations Convertica made resulted in an 18% lift in free trials which had a major impact on the business. I highly recommend Convertica for anyone who is looking to get the most out of their traffic. They're the best in the business as far as I'm concerned".
– Steve @ Freshbooks
"Convertica increased revenue on our site by over 30%. Their stuff works."
– Gaël Breton @ Authority Hacker
"Their first month of work increased my income by enough to pay for all 6 months! This service pays for itself! The next 5 months after that were just as good as the first month. Working with Convertica was a HUGE win for me.
– Chane Steiner

"Kurt and his team helped raise click through to my agencys enquiry page by 65%. That's a 17.98% CTR vs the 10.88% CTR before."
– Matthew Woodward

WE TAKE CARE OF THE WHOLE  CONVERSION OPTIMIZATION PROCESS 
All UX & UI Redesign Mockups
All Backend Coding and
AB Split Testing
All Split Test Reporting & Data
All Implementation of Winning Layouts
Our Conversion Rate Optimization Services
We're here to help you get the most out of your website traffic by turning visitors into customers.
Our custom-tailored strategies are designed with your specific business goals in mind, while our comprehensive services ensure that everything from conversion rate optimization analysis and strategy to on-site CRO & landing page conversions has been addressed – all part of creating a successful online experience for both visitor and brand alike!
Our CRO process is built to get the highest ROI from your website. We take a comprehensive approach to analyzing user behavior, analytics data, and overall experience onsite before developing an ongoing testing cycle with clear hypotheses and tangible evidence-based results – ensuring implementation of impactful changes right now as well as future recommendations for continuous improvement.
Our comprehensive testing ensures prospective customers receive an optimized experience.
We carefully evaluate content for optimizing Calls-to-Action, headings, value propositions, and visuals; forms including fields, verbiage, and functionality; site structure from navigation to user flow; the overall design of the page layout down to ordering structures as well as available contact options such paying with Apple Pay or using a live chat feature.
The addition of trust factors like testimonials/reviews plus personalized experiences make sure each customer is met where they're at every step along their journey!
Companies that succeed today know the value of engaging their customers through Conversion Optimization (CRO). By implementing CRO, businesses can easily increase website performance and examine media mix/ ROI.
Not only that but also optimize content, test products & features as well as bolster digital growth while streamlining user experience – all with a few clicks!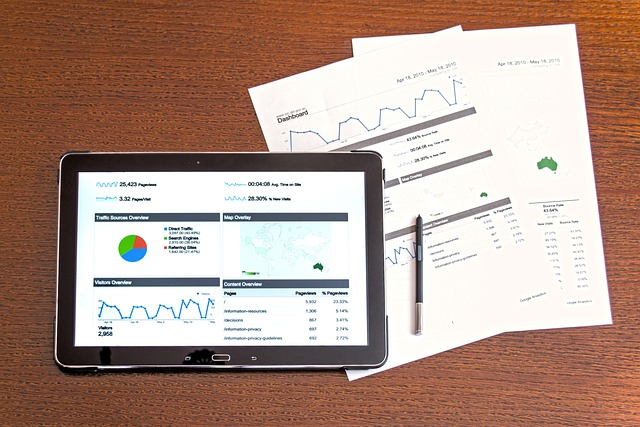 Unlock Your Website's Full Potential with Our Conversion Optimization Services.
When you partner with us, we become an extension of your company.
You can say goodbye to the ad-hoc CRO tests from a Conversion Rate Optimization agency that sometimes work but often don't.
You can stop playing the guessing game to evaluate which parts of your site design and content prevent visitors from converting.
You can focus on other parts of your business that your team already excels in.
We do EVERYTHING from setting up a conversion rate optimization strategy, frontend and backend coding of designs, A/B testing, reporting the results, and final integration into your website for the winning tests.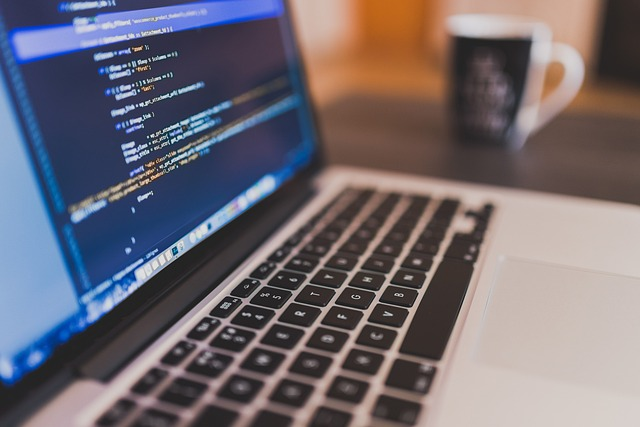 We take care of everything from website analysis to coding to integration of winning tests.
Digital marketing is hard enough without having to worry about conversions.
Once you add conversion optimization to the mix, you put an extra burden on your company's internet marketing staff. You might even have to take on skilled conversion optimizers. Of course, it would help if you also had coders, programmers, analysts, and UX and UI consultants.
But when you partner with Convertica and avail of our conversion rate optimization services, you don't have to worry about hiring and training new staff.
Our optimization agency has the staffing to work on your conversion funnel immediately.
And you know how the speed of implementation impacts your revenue: the quicker the optimization process gets underway, the quicker you return your investment.
In short, you've got nothing to lose and lots to gain.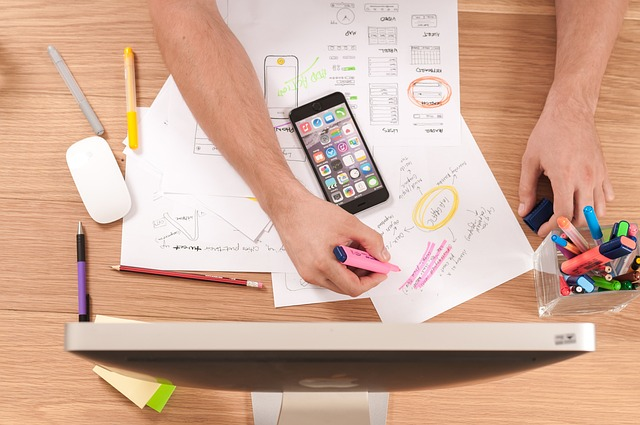 Here's what you get with our conversion optimization services.
An In-depth Website audit
First, we spend time understanding and learning about your business. Then, because we like to act swiftly, we also identify a few pages that significantly impact your company goals and performance.
Our analysts deeply dive into your Google Analytics (or whichever analytics tool you use).
Also, our designers assess the current layout.
We come up with an actionable strategy that is personalized to your company's needs and goals.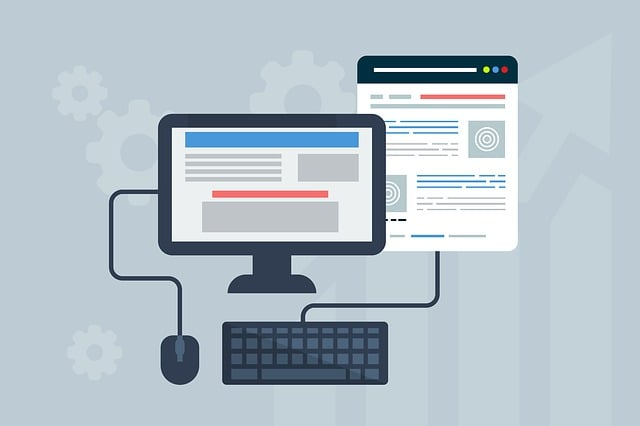 Why use Convertica's Conversion Optimization Services Reason 1: We Redesign mockups for both mobile and desktop users
Our designers have solid experience in many different niches and industries, allowing them to evaluate what may be affecting your conversions quickly, which could mean radical changes to the site.
Or something equally important, like changing elements to decrease cart abandonment, for example.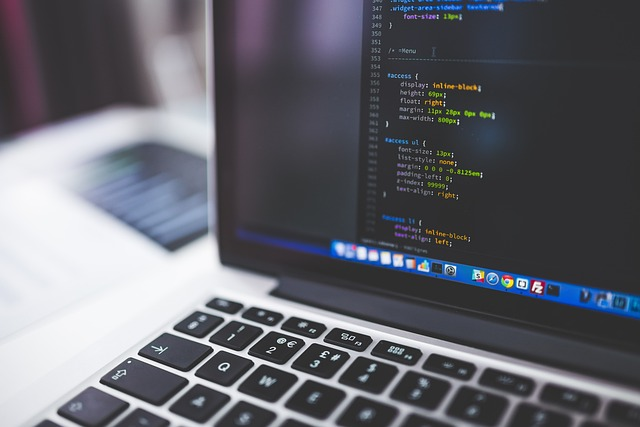 Why use Convertica's Conversion Rate Optimization Services Reason 2: All frontend and backend coding
Our programmers and website designers work together to form a new version of the pages.
All these new versions will be vetted against your site's current design and copy.
Our team takes care of the whole process, including quality assurance and debugging, to ensure your website optimization process goes as smoothly as possible.
We can even work with your team to deploy using your processes.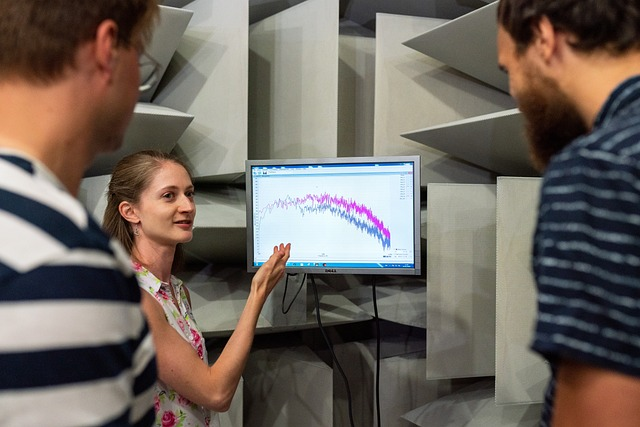 Why use Convertica's Conversion Rate Optimization Services Reason 3 : Setup and running of A/B Split Testing
All our conversion rate optimization tests are data-driven. We've got the field experience, but we also know that data has the last say when it comes to CRO.
So every new layout goes through an A/B test where we use industry-standard tools. We stop the test when it reaches statistical significance.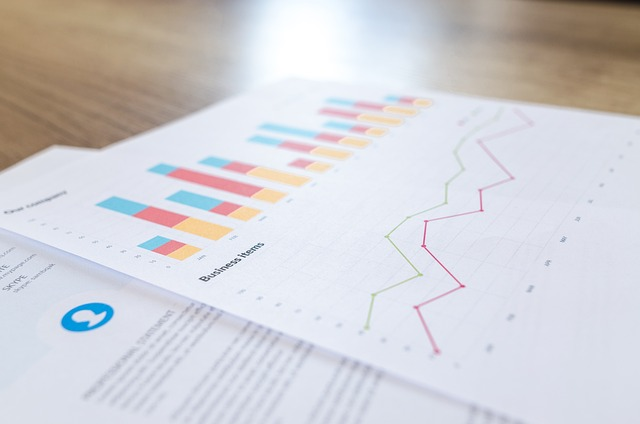 Why use Convertica's Conversion Rate Optimization Services Reason 4: A detailed report of all split tests and data analysis
You will get a report on the results when a test has finished.
It will also include an analysis of the project and recommendations on improving conversions for future tests.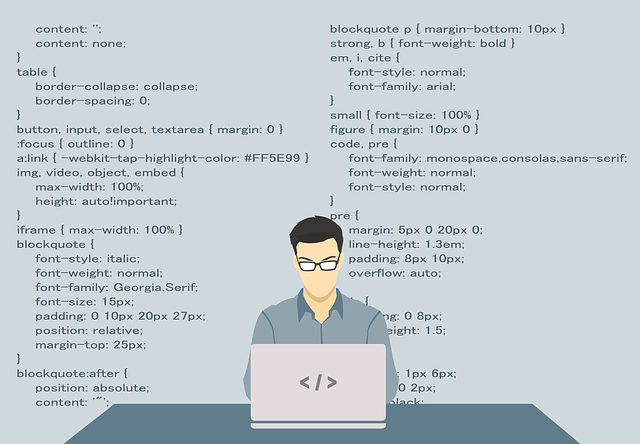 Why use Convertica's Conversion Rate Optimization Services Reason 5: Integration of all winning layouts onto your site
This is when you reap the full benefits.
We will integrate all the winning layouts into all the pages.
As part of our conversion rate optimization services, we take care of all coding front end to ensure everything goes as smoothly as possible.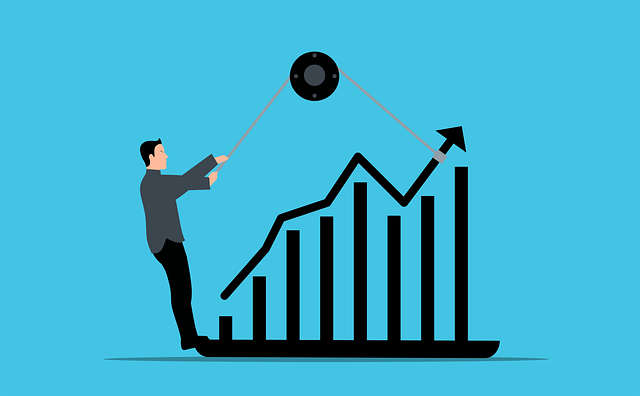 How can your business take advantage of a Conversion Rate Optimization company to increase sales and revenue?
Optimizing your website with CRO is an invaluable tool for any online business. Through A/B testing, usability assessment, and google analytics, businesses can make smart decisions to improve the success rate of customer actions that bring in sales or capture leads – boosting revenue-generating potential.
Conversion rate optimization services can provide organizations with an invaluable asset: discovering and eliminating barriers that may be preventing visitors from completing the desired conversion.
These obstacles range from small details like the indecipherable call-to-action text to larger structural issues, such as slow loading times. By resolving these roadblocks businesses have a unique opportunity to improve user behavior & experiences and increase their potential for conversions.
It's far more than tools
Conversion rate optimization services are more than just a tool for gaining insight – they offer an in-depth understanding of customer drivers and decision-making, enabling businesses to craft customized strategies that precisely target the desired market.
Through data analysis and testing, companies can gain indispensable knowledge about their customers' needs and effectively optimize marketing initiatives toward successful outcomes.
The benefits of using a Conversion Rate Optimization company are far-reaching. Not only can they help keep users engaged on your website, leading to a lower bounce rate – but it could also have positive implications for search engine rankings.
An optimized webpage with an enhanced user experience is highly valued by search engines, granting higher page positions and giving companies the opportunity to gain more visibility online.
For effective conversion rate optimization, A/B testing is a must! By comparing different variations of web pages or landing pages, businesses can discover the most successful elements and use those insights to improve their site.
With A/B testing in place, companies are well-positioned to maximize conversions with website optimization efforts.
Companies can leverage conversion rate optimization to maximize their marketing investment and reduce reliance on costly paid advertising.
This innovative strategy helps businesses unlock the full potential of current website traffic, leading to increased efficiency across all initiatives while significantly reducing expenditure along the way.
Conversion rate optimization offers businesses the exciting opportunity to increase their consumer lifetime value and secure reliable, long-term customer relationships.
Through its use, companies have a greater likelihood of turning website visitors into paying customers, allowing them to reap lasting rewards down the line.
Enhancing your online presence can be a great way to drive up sales and increase revenue. Companies looking for ways to bolster their bottom line should consider implementing conversion rate optimization into their website strategy – it's an effective means of improving customer journey efficiency as well as detecting any issues that could prevent users from converting.
Businesses that utilizea conversion rate optimization agency can unlock the key to their target market, rise in search engine rankings quickly and cost-efficiently, gain long-term customer loyalty – all while saving on marketing costs. to your target audience.
Conversion Rate FAQs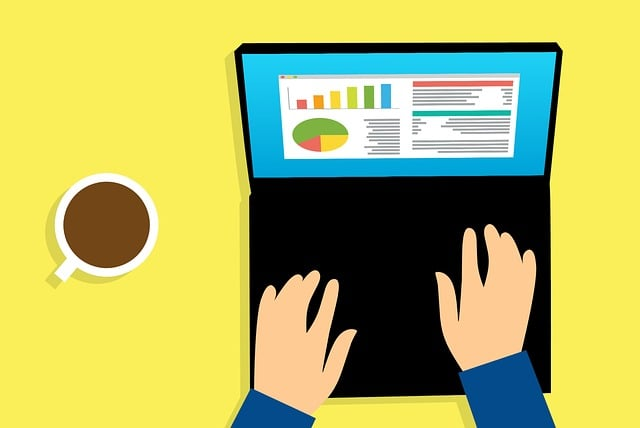 How will you attribute conversion rate back to your tests?
Rather than relying on previous data, our approach utilizes real-time metrics to calculate growth. Consider a four-week test with two identical pages of content; half the traffic went to version A while the other was routed towards variation B. The results? Version A brought in $10,000 and its counterpart drove up profits by 25%, generating an additional $2500!
How many tests will you do per month?
On average we run 1 test a month, sometimes 2, it all comes down to how quickly we can run a test based on your site's traffic. We always wait for statistical significance.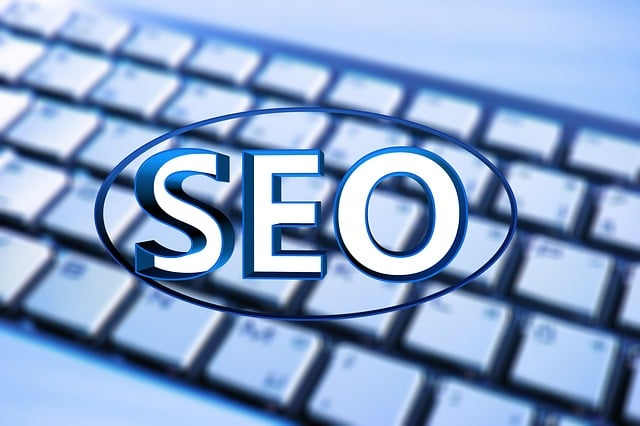 Is Conversion Rate Optimization Safe for SEO?
Yes, it absolutely is. Good CRO company practices work hand in hand with search engine optimization. All the things that search engines value, from proper meta tags to page speed are things that are also important in user experience.
What about duplicate pages when split testing?
With each experiment we conduct, a canonical tag is added to the original page. By doing so, search engines are prompted to prioritize and use the initial web page when forming rankings – providing proven results worth investing in!
Why are A/B Tests used to improve conversion rate?
Conversion optimization can be made easy with A/B testing. This powerful method allows you to compare two versions of a web page or digital product, and determine which produces the desired results such as higher sales, more leads or better signups. By effectively measuring changes in design and experience through A/B tests- businesses are able to maximize their conversions for successful growth!
What AB Testing Software do we use to improve conversion rate?
We use VWO.
VWO is a comprehensive CRO platform that provides insights into customer behavior and helps businesses optimize their website. With features like A/B testing, heatmaps, session recordings, and more – VWO enables organizations to make data-driven decisions when it comes to creating engaging web page designs for users with the ultimate goal of increasing conversions through improved user experience.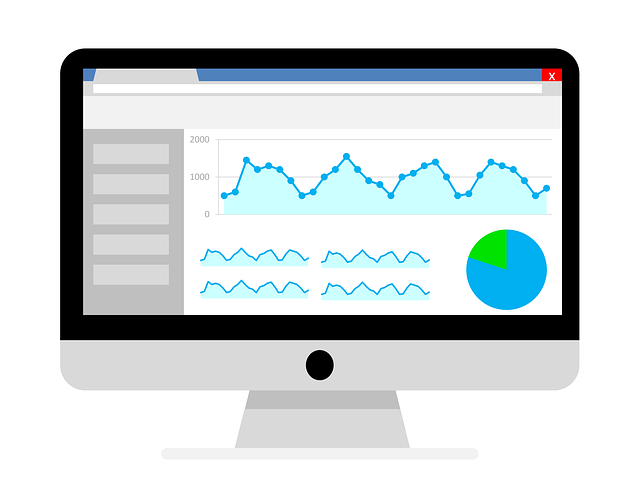 To measure the success of a website, calculate its conversion rate – simply divide conversions by total visitors. For example, if you get 100 conversions in any given month and there are 1000 people visiting your site that same period of time, then your conversion rate would be an impressive 10%.
How do you know what your conversion rate is?
With so many external factors influencing website conversion rates, it can be difficult to determine what constitutes a "good" rate of return.
Factors such as the industry your site operates in and its content structure will have an effect on success – B2B businesses typically don't achieve the same level of conversions compared to eCommerce sites, while well-trafficked blog pages may also cause challenges.
The primary focus for our CRO programs is optimizing improvement rather than meeting arbitrary benchmarks; we help clients reach their desired outcomes through relative progress over time.
What are the steps of conversion optimization?
Prior to optimizing any process, it is essential that you establish your desired outcomes.
Then analyze current performance and determine areas for improvement; formulating hypotheses on how these can be addressed. After running tests and tracking the results, evaluate their impact before making necessary adjustments to finalize the optimization process.
Why is conversion rate optimization important?
Leveraging a Conversion Rate Optimization agency for (CRO services) can help businesses realize improved Return on Investment (ROI).
By optimizing website elements that influence conversion rates, organizations have the potential of increasing visitor engagement and success in completing desired actions such as subscribing to a newsletter or making purchases.
Furthermore, CRO enables companies to uncover any areas of their site that impede visitors from reaching goal completion while helping them reduce overall cost-per-acquisition. Ultimately, if done right, CRO helps increase digital marketing ROI by maximizing website performance.
What affects conversion rate in optimization?
Conversion rate optimization is an essential factor in the success of any business, and a variety of elements must be taken into account to achieve optimal results. Optimization requires strategic website design, competitive product pricing and customer service standards, high-quality content generation as well as promotion tactics that capture user attention – all leading up to enhanced visitor experience on landing pages for increased conversion rate through A/B testing.
How does conversion rate optimization help SEO?
With CRO, you can optimize your website's user experience and content to align with search engine algorithms. Not only will this help improve rankings, but it'll also enhance the quality of incoming links – amplifying your SEO success even further.