How to Reduce Form Abandonment the Right Way
Web forms are money.
Few elements on your site are as close to a conversion as an online form is. When a customer completes a form, this usually means money isn't far behind.
What do I mean?
When visitors sign-up for your newsletter, the know-like-trust journey starts. When they trust you, they're more likely to buy from you.
How about lead generation forms? They give you warm leads. Warm leads eventually lead to a purchase.
Cart checkout forms? Also money in your pocket.
So I guess it's safe for me to say that web forms are the lifeline of your business. When properly optimized, they can lead to high conversions and more revenue.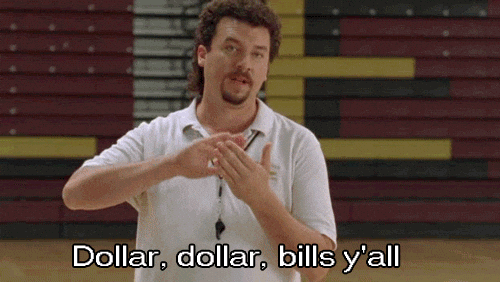 That's why I've been talking about how to optimize web forms in the past month. This is your 80/20. It's a low-hanging fruit that gives a big return.
I've written about :
But today, let's talk about why visitors fill out a web form but leave without finishing it.
We'll discuss
Form abandonment rates and common reasons why people drop off and
How to reduce form abandonment
Online Form Abandonment Rates And Why People Drop Off
According to WPforms, 67% of website visitors will abandon a form.
It's a prevalent problem that websites regularly grapple with.
But why do people abandon forms?
The Manifest gives us this graph showing the top four reasons for form abandonment. These are:
Security concerns
Form lengths
Advertisements or upselling; and
Unnecessary questions
As you can see, these are all things you can fix. And if you follow our instructions for form design best practices and building multi-step forms, you'll already be a step ahead of your competitors.
Something to bear in mind on form abandonment statistics
As always, whenever we talk about benchmarks and statistics in this blog, it comes with a caveat.
Don't obsess about it.
What matters is that you have a strategy in place to continuously improve your website's form abandonment rate.
Here are some tips on how to do this.
How to Reduce Form Abandonment
Before you follow the steps in this tutorial, optimize your online forms first.
You can do all the recommendations in this article. But if you have a form that does not follow basic form optimization practices, then you're going to have a difficult time making these strategies work.
Agreed? Great. Let's start.
1. Improve the Copy
A Stanford University study shows that confusing copy makes customers wonder if you're a fly-by-night business.
This means if you want your website visitors to take you seriously and to trust you, then you need web copy that is clear and easy to understand. This holds true for every page on your site from the homepage to the product pages. And even more so in your web forms where the visitor changes from being a passive reader into an engaged prospect.
You see, as a customer interacts with your form. It doesn't only tell her what each form field requires. More importantly, it shows her the value she's going to get from finishing the form.
And yet, copy is one of the last things that people think about, if at all, when designing forms.
Just look at the reasons why people abandon forms. Over 29% drop off because of security concerns. But you can easily take the edge off their fears with a few words of reassurance in your copy.
So put your copy to work and convince prospects that filling out the form is worth it and that it's safe to do so.
Do this by:
Making it clear what they're signing up for.
Lessening their security fears by demonstrating their private information is safe.
Highlighting the value they'll get from finishing the form.
2. Track the form
If you want to know why your visitors are leaving, you first have to look at their behavior and see which part of the form triggers them into leaving.
Luckily, there is a lot of form tracking software that can help you with this.
These types of software tell you at which part of the form people tend to leave. Do they leave at the point where you ask for their phone number? Do they fill out all the form fields but not click the CTA button?
Sure. Form tracking software isn't going to tell you exactly why people leave. But the knowledge you glean should give you a clear idea of where to focus your form optimization efforts moving forwards. Could you make your copy clearer? Are you asking too much too soon? You can then use these insights to conduct a data-based CRO test.
3. A/B test the forms' performance
There's no easy way around this.
When you have data on the possible friction points in your online forms, then it's time to A/B test it.
This is the only way to see if the changes you make lead to any difference in the form's conversion rate.
Use one of these A/B testing tools or heat mapping software to implement this. You can also get in touch with our team to see how we can work together to improve conversion rates on your site.
4. Send retargeting emails or start a retargeting ad campaign
If you're not using retargeting ads yet, then you're leaving a lot of money on the table.
Why? Over 26% of people who see a retargeting ad will click it and return to the site. So when you don't use it to entice people back, you're missing the opportunity to convert that warm customer.
Retargeting requires a different tutorial, but here are some things to remember when retargeting visitors who abandoned a form
Use both email retargeting and ad retargeting
Personalization works the best. The more personalized the retargeting ad is the better it converts. For example, if you're retargeting someone who abandoned a checkout form, then you can retarget using images of the items he intended to buy.
A study shows that retargeting emails sent within one hour converts at 20.3%. But if sent after 24+ hours, this drops down to 12.2%. So if you want to increase the chance of them returning to your site, send the first retargeting email/ad within the first hour of abandonment.
To encourage conversions, sweeten the deal by adding additional incentives like a discount if they checkout in the next 2 hours, for example.
To do retargeting ads, you can use one of the following services
5. Save abandoned form data for when the customer comes back
Imagine you just abandoned a cart. Then after a day or two, you decide to go back to the site to finish your purchase.
You go to the cart and the items you previously added are still there. What's more, the unfinished form still has all your information in it.
Doesn't this make your life easier? And won't you be more motivated to complete the purchase?
This is exactly what you want returning customers to experience.
Many plugins or apps can add this site capability. The software allows for a way to have the user's computer remember the data. It means the data isn't sent to your server but only saved on the visitor's browser – which is what you need to comply with privacy laws.
Here is a list of software to get you started:
Recap:
Website visitors abandon online forms all the time.
The big question for you is why. The person already started the process. She already had the motivation. But then something made her stop in the middle of the process.
If you find out the possible reasons why then you can decrease form abandonment. Then you can get more people to take the action you want them to take on the page.
Once you know the potential reasons why customers drop off, change the form to encourage more conversions. And as always, test all the changes you make. Learn from it and use it to increase conversions.
——
This concludes our series on how to optimize web forms.
Now you've got everything you need to build forms that are optimized for conversions. Once again, here are the links to the articles: